We believe, when it comes to church, "one size" does not fit all.
In order to reach a broad range of people, we offer a multitude of ministries and worship services. We invite you to try them all and find the one that is the best fit for YOU! 
Traditional Worship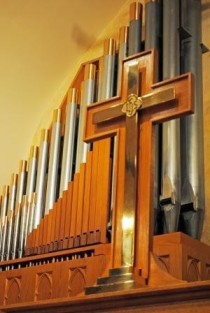 Our traditional worship service begins at 10:15 AM on Sunday mornings. During this service, you can worship with people of all ages - infant through elderly. We sing hymns accompanied by the organ, have responsive readings, prayers, scripture, music from our Chancel Choir (or other special musicians), and a message. Nursery care or a cry room off of the Sanctuary are provided for young children. School aged children (grades K-5) can attend Children's Church, after the Children's Chat in the Chapel. Their parents can meet them there after worship. Large print bulletins and hymnals are available. 
Casual Worship
If you are looking for an alternative to Sunday morning worship, we encourage you to join us for our Saturday evening Casual Worship service at 5:30 PM located in our Welcoming Area. Dress is casual, and the service lasts around 45 minutes. Multimedia images are projected on our large screen during worship; our minister delivers scripture and a message; and contemporary music is led by our praise team.
If you want a "small church" feel in a church with lots of options to get involved, this service could be for you!
Sunday School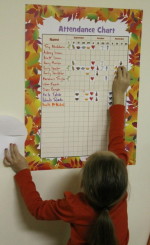 Bethlehem has Sunday school classes (also known as faith formation) for all ages - starting from birth! Children, youth, and adult classes meet on Sunday mornings during the school year at 9:00 AM. For more information about what each class has to offer, check out our Children's & Youth Sunday School or Adult Faith Formation pages.