Through the Rose Window: An Introduction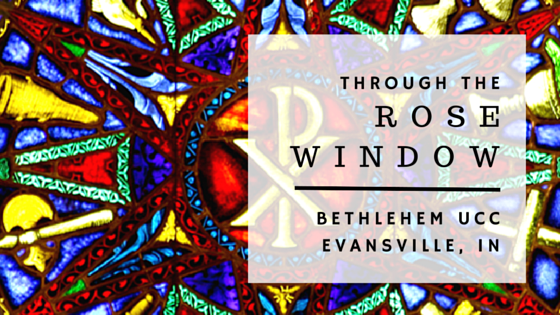 Welcome to our church website, and our first-ever blog entry! We have titled our blog "Through the Rose Window."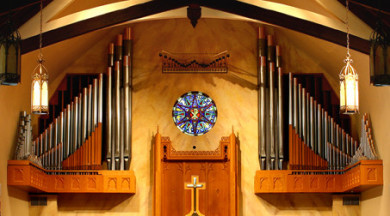 When you walk into our sanctuary, you can't help but notice the beautiful stained glass. One of the most beautiful windows is the focal point of our chancel, a rose window. According to a history book that was written for our 100 year anniversary, the rose window was purchased in 1956. My favorite part of the story is, "The young people of the church had started growing a strawberry patch, and the proceeds from the sale of the strawberries were used to purchase the rose window." I love how this pays homage to the farming families who founded our church and also lifts up the power of young people at Bethlehem. (I would bet some of those "young" people still sit in our pews, and may remember selling strawberries, too!)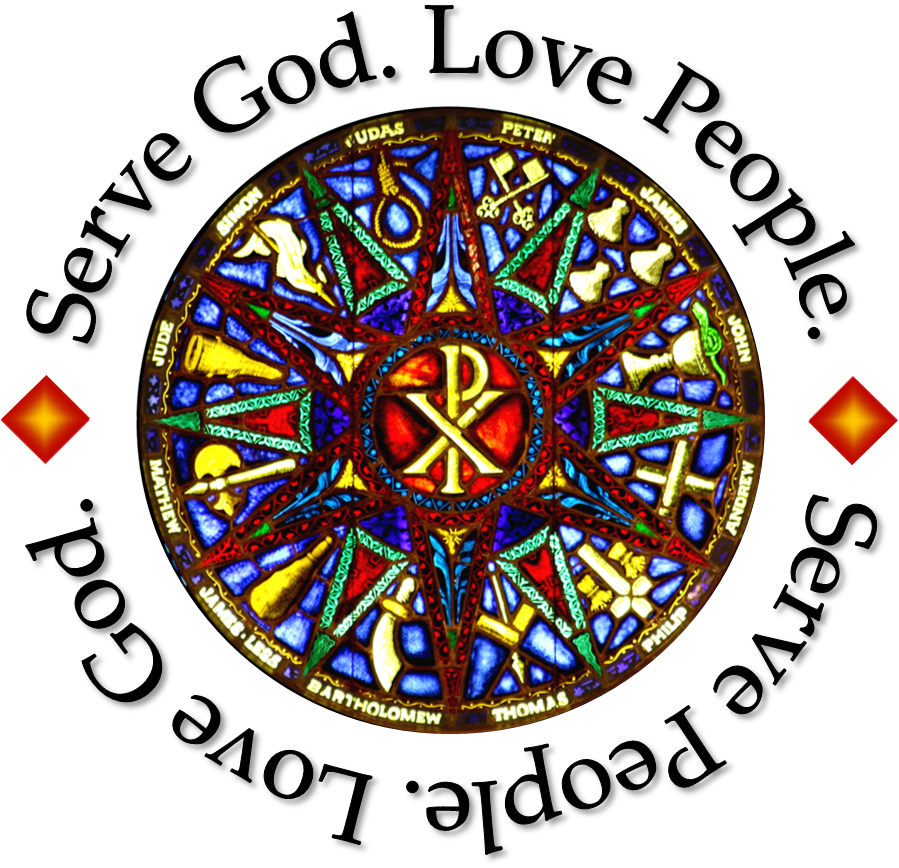 The rose window has become so much a part of our identity, we use its image in our logo. In the center are the Greek letters for Christ, a fitting reminder that our work and missions are centered around him. Each section on the rose represents one of the 12 disciples - also fitting, as Pastor Mark likes to say we are "becoming disciples, being disciples, and making disciples." The slogan that completes our logo is a boiled-down version of what we strive for as Christians: Serve God. Love People. Serve People. Love God.
It is through service and love that we reach out to you, dear readers! Our intentions in this and future blog entries are to share insights and information from Bethlehem's perspective - as if you are looking through our stained glass rose window. Our blog will have various authors: sometimes Pastor Mark, Pastor Emily, myself, or even some lay members! From time to time, we will also be sharing content from the United Church of Christ and their Stillspeaking Writers' Group. Whoever the author, we will strive to pass along messages of how God's love is present and active in the world. We hope you will visit often and gain a unique perspective "through the rose window."
Amanda Bultemeier
Director of Marketing and Membership Development