Through the Rose Window: Be Still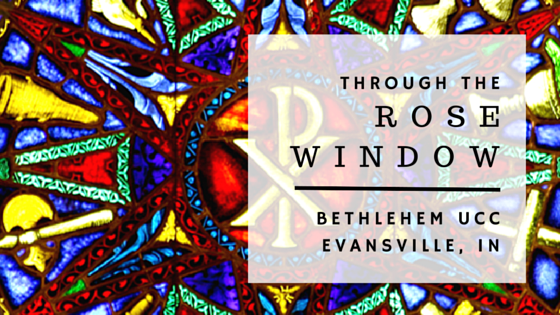 There's a chair in our bedroom that isn't supposed to be there. We began shuffling our house last fall — turning our spare room into an office. To put together the desk, we first had to move the futon. But to make a spot for the futon, we had to move the recliner. Eventually, the recliner found a place in our living room with plenty of space for it to function. That is, until Christmas arrived, and I realized it was in the spot we put the tree... Cue more furniture shuffling.
I finally made a place for the chair in our bedroom, but doesn't really fit. There isn't actually room for it to recline, and I have to take a little more caution getting into bed because there's a more narrow pathway now. I told myself it was temporary, and we would move it back after I took the tree down. But somehow, despite its obnoxious location, this chair has become my place of solitude. It's become "my spot."
But why exactly does this chair bring me comfort? Could it be because it's the place I've taken to drinking my coffee some mornings? Or because I like to sit in it and spread my "grown up" coloring book and colored pencils across my lap on the weekend? Or maybe because it's the same chair I fed and rocked my son to sleep a thousand times in his first year, then read him books and snuggled in the years that followed that? Or perhaps it is simply because it is in a room with a door?!
Tonight, as I sit in the chair and listen to a thunderstorm swirling outside, I understand what these possibilities share in common. They are the simple moments I have heard that perfect whisper, "Be still and know that I am God." It's in the stillness that I find God's peace. In the stillness, God gives me rest I cannot achieve on my own.
My hope for you is that you find your own version of a chair that doesn't quite fit, but it brings you peace anyway. May you enjoy a moment today when you can hear God whisper, "Be still and know that I am God."
Amanda Bultemeier
Director of Marketing and Membership Development