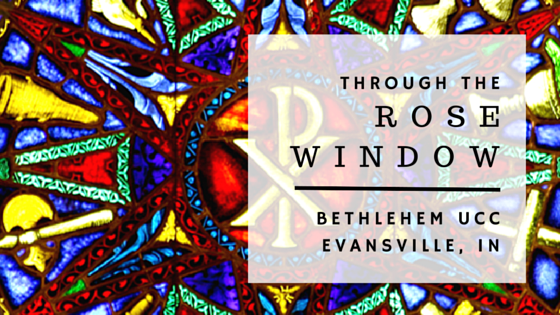 To the saints in Evansville and elsewhere: Grace to you and peace from Mark called to be a servant of Christ among you.
I heard a story about an elderly man who had been diagnosed with a terminal illness so he decided to have his funeral while he was still alive so he could to enjoy it!  He invited family and friends to join him for a sort of farewell reunion.  As they say, "A good time was had by all."
Several years ago, I preached a series of sermons on words of wisdom we have heard and by which we live.  I quoted a book entitled, "Over Their Dead Bodies."  It contains a collection of epitaphs found on gravestones around the world.
Subsequently, some folks have shared with me words of wisdom that inform their lives, and others have told me what they want on their gravestone. 
Over the years, after memorial services and funerals, people have jokingly (I think) told me what they want me to say at their service or what they don't want me to say.  After a recent memorial service, three people asked me what I would say at their funeral.  A couple asked with humor, another more seriously.  
It got me wondering about a variety of things in my life.  First, who would do my funeral and what would they say?  Second, do I have all my arrangements in order so that my survivors will not be left with a mess?  (Like the messes in my offices or workshops.  Yes, plural for both.)  Perhaps more importantly, are my financial dealings and all those legal type things in order and does anyone know where to find the information?
When my brother and sister-in-law were murdered we had very little difficulty finding the information.  They had done the hard work of preparing for what is inevitable.  And their preparation was a blessing beyond compare given the emotional difficulty of the situation and the potential for difficulty when multiple families are involved.
Over the years I have done quite a number of funerals; from pregnancies that had to be terminated, to a couple of folks who were just a few days shy of 100, and everything in between.  Some people are missed greatly.  Their passing diminished the lives of many, and the world was a little less bright when they left.  Others…well let's just say they are missed in the same way Europe misses the black plague. 
Every time I do a funeral I consider these things.  If I were a man of courage I might even host my own funeral. 
How about you?  Will folks remember you for your faith in God and the people you helped in Christ's name?  Will you be remembered because you showed others how to embrace God's love, or will they remember you for your great collection of crystal figurines?
Let me stress again that even though it may be difficult to do, it is critically important and a gracious gift to your survivors to have funeral plans, legal papers, medical decisions, and financial dealings clearly spelled out and easily found.
If you need help beginning that process, we have an excellent document available in the office or in PDF format.  It is titled: To Whomever Takes Responsibility for Final Arrangements of _________________.  It is not a legal document but it can be a real blessing to anyone who must deal with the passing of a friend or loved one.
May God's blessings fill your life, and may God's peace and joy fill your heart and mind.
Rev. Mark Sirnic